Our Buildings
Our Buildings = Customer Satisfaction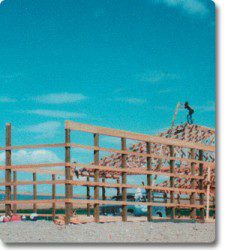 With KB, you get the ideal structure for your needs, budget and taste. Our entire professional staff works together to fully understand your vision and create custom solutions that exactly meet your requirements.With a top-notch plan in place, you then have the advantage of full-time staff construction crews who know the exacting requirements of a KB building. The subcontractors we use and recommend to you are a carefully selected roster of professionals who give the same level of quality and expertise we demand of our in-house team.
Pole construction is a time-honored method that's perfect for any situation, but especially where cost, time to build and design flexibility are critical.
Our local connections mean we bring in the best materials at the best prices to you, for a structure that's ultra-sound, functional and attractive.
On-site custom constructions are our specialty. We also offer a line of quality pre-fab structure options, plus details and resources for every type of project.